Weave & Loom - New for 2019!
The Weave & Loom station is perfect for keeping those little hands busy. Weaving encourages fine motor skills, builds hand/eye coordination and strengthens muscles used in the pincer grip.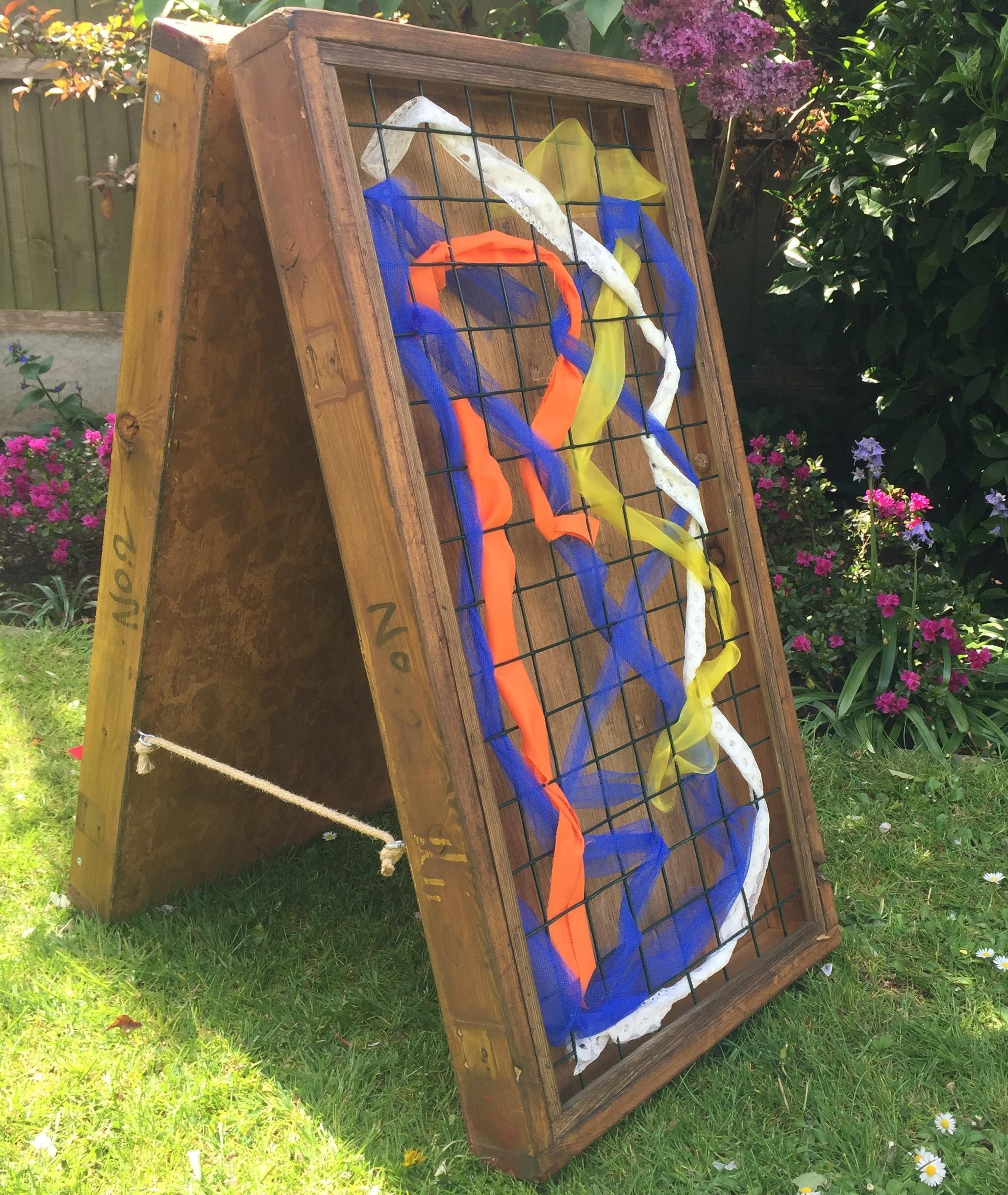 Weave & Loom - New for 2019!
This dual sided play station is designed for all ages with one side containing large grid squares for weaving by smaller sprogs!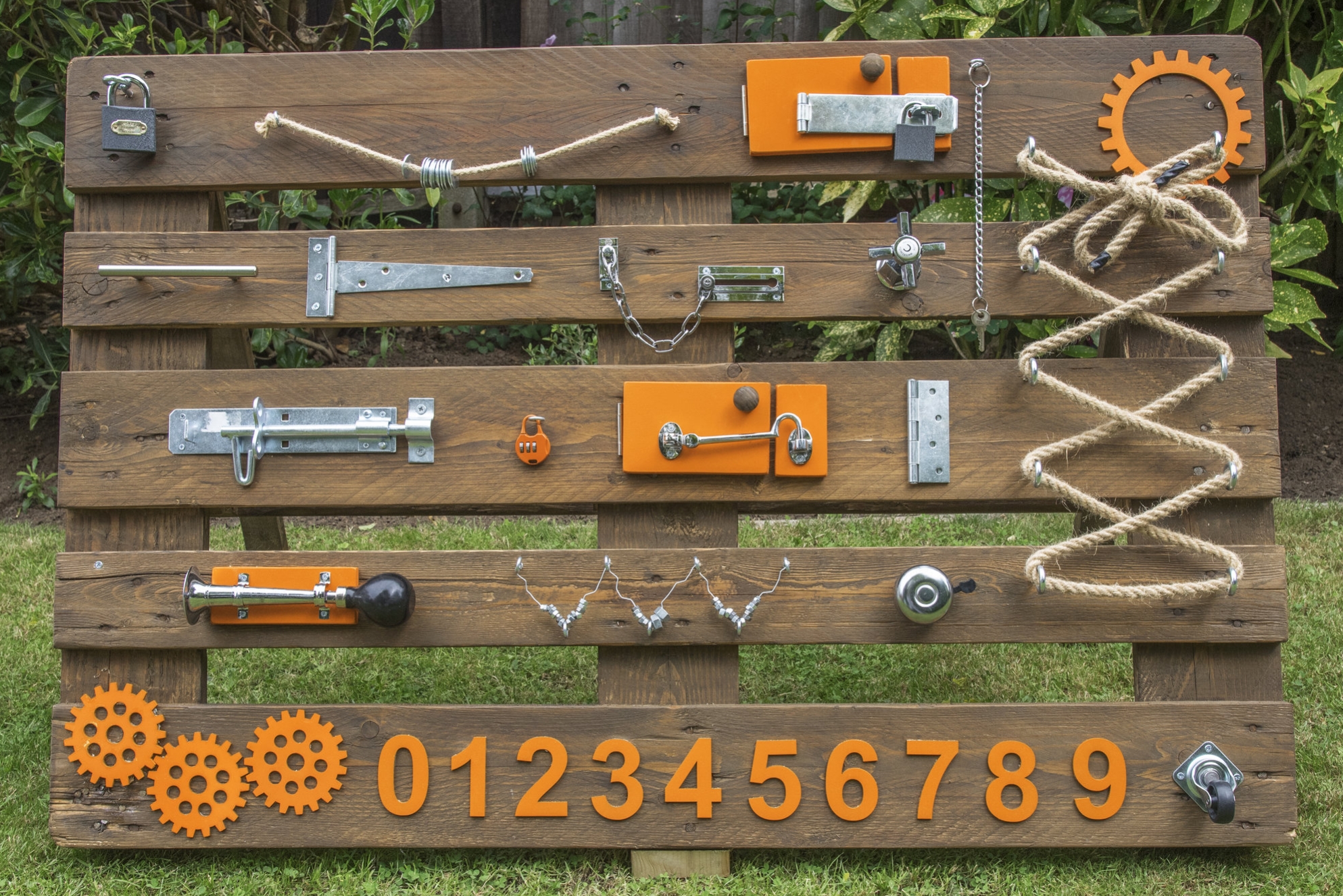 Nuts & Bolts
This station is designed for the most inquisitive of children! Filled with locks, bolts, twists and turns it encourages problem solving and development of fine motor skills.
Dress Up Station
Beautiful collection of custom made dress up items including a basket of accessories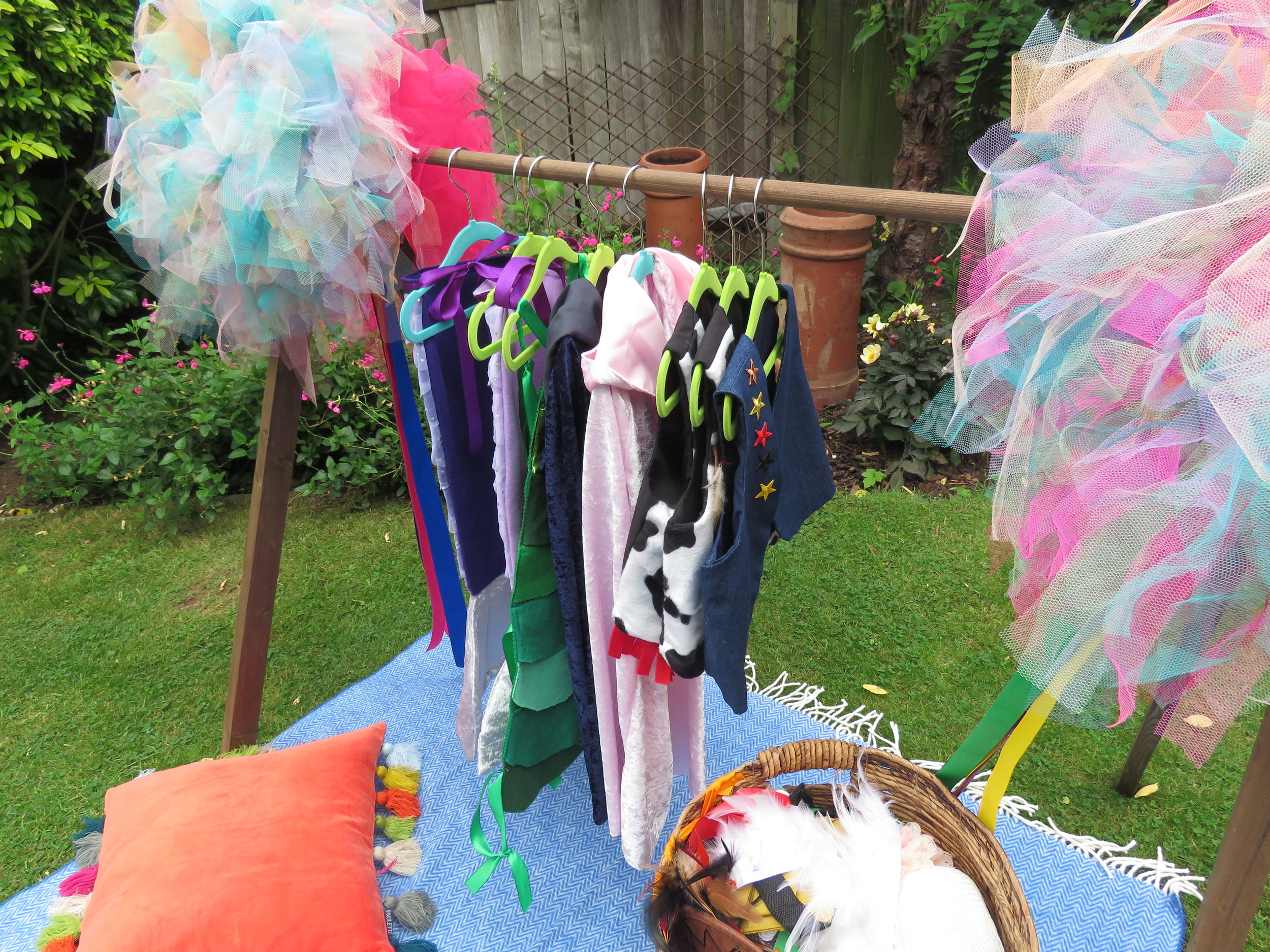 Dress Up Station
Dress up play allows children to use their imagination and explore vocabulary and communication all whilst looking stylish!
Chalk & Turn
A twist on a classic - this rotating chalkboard station is perfect for the budding artist!
Tube Station
This station contains pipes and balls of various sizes to promote logical thinking - it is perfect for use by multiple children in collaborative play.
In The Gutter
A favourite for all ages - children can set up their own gutter slides and change the trajectory and speed of falling objects. This station can be used with water when playing outside. Nets included.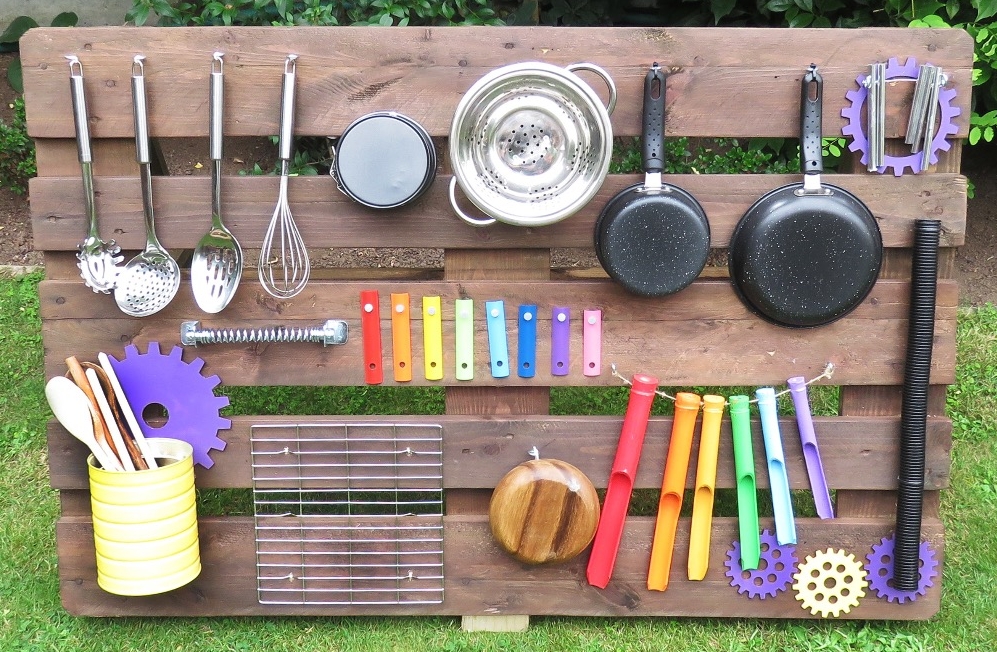 Pots & Pans
This musical station mixes a variety of materials to allow children to experiment with noise and sound. Making music helps the body and mind work together, stimulates thinking and expressive skills, and enhances creativity.
Touch & Feel - Textures
Children can take the rough with smooth at this station - a variety of textures will allow them to explore their sense of touch
*Mini Sprogs Package*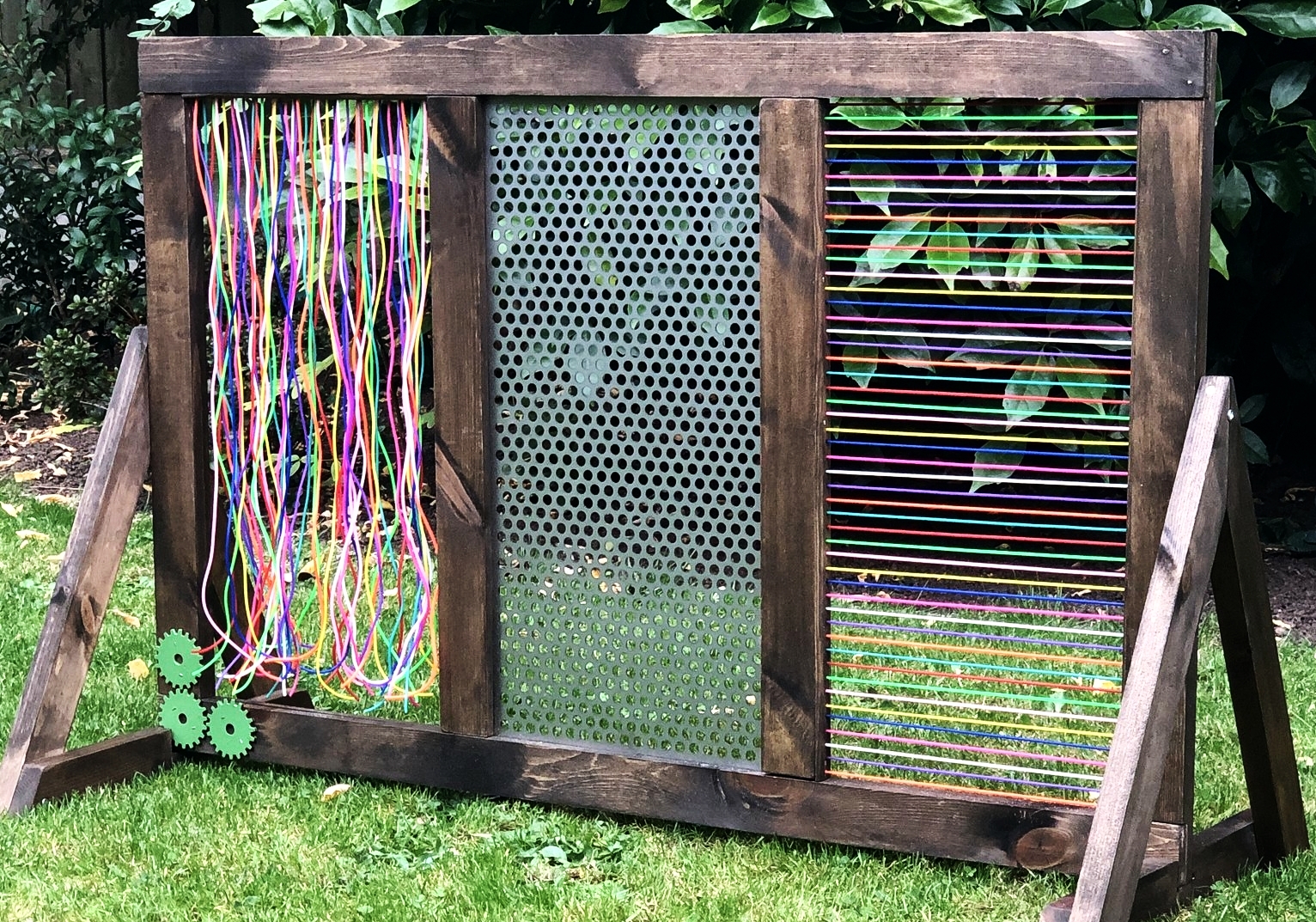 Touch & Feel - Rubber
Irresistible to touch! This station is perfect for a mix of ages from babies to toddlers who will not be able to resist threading the rubber wires. Threading activities help develop control and hand-eye co-ordination.
*Mini Sprogs Package*
Touch & Feel - Hard Materials
This station allows children to investigate the difference in touch and sound between wood, metal & plastic.
*Mini Sprogs Package*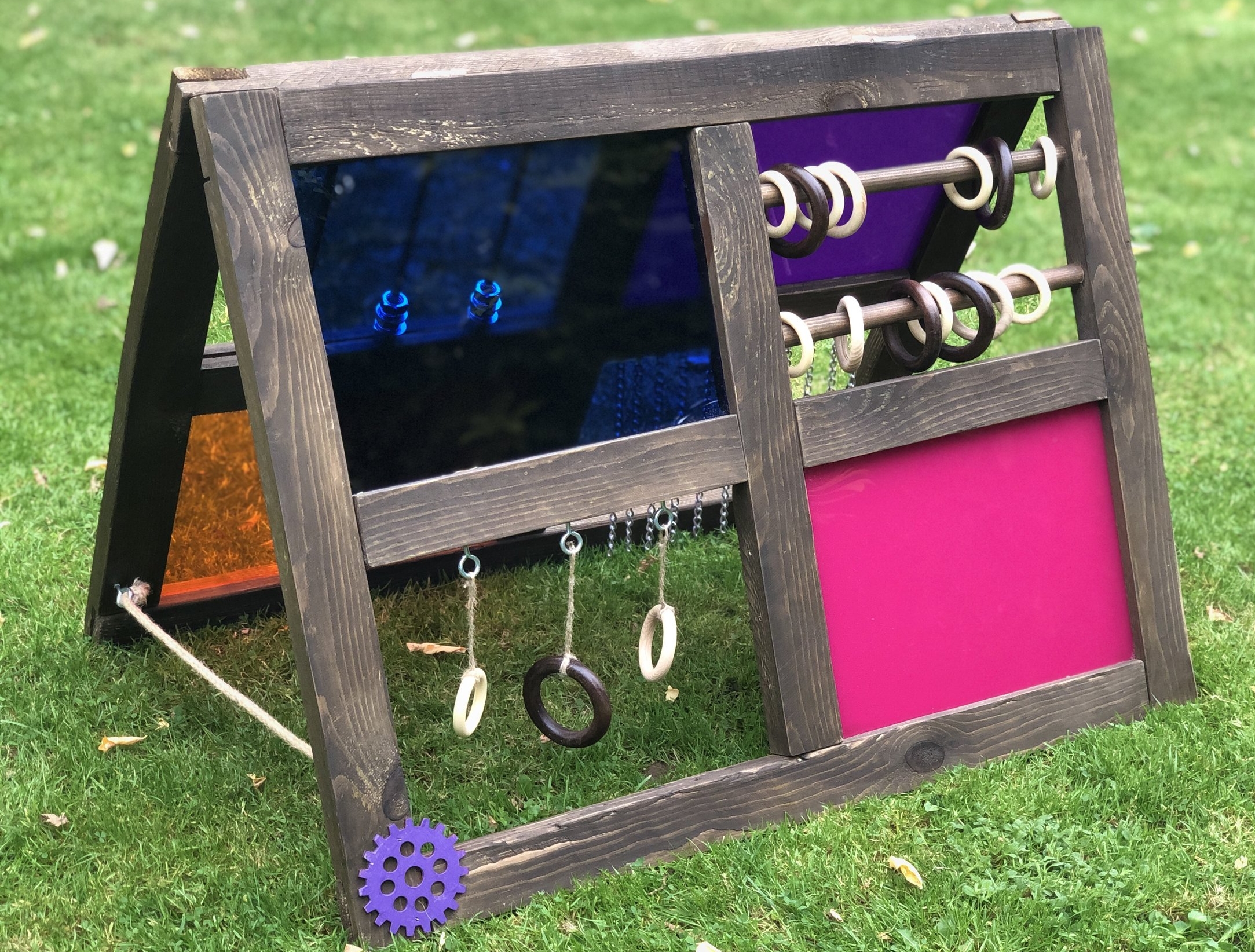 Touch & Feel - Hard Materials
This station allows simultaneous use on both sides.
*Mini Sprogs Package*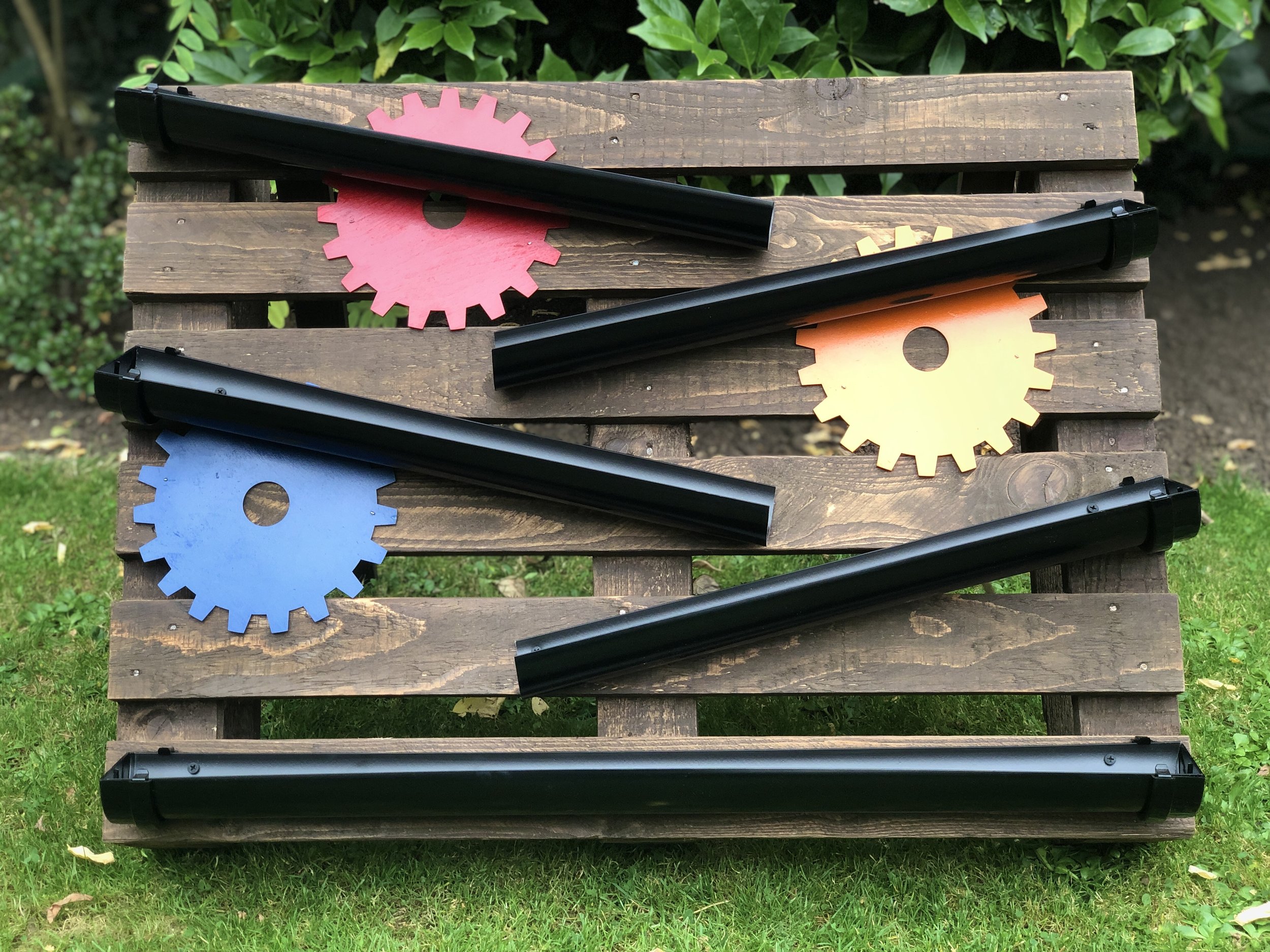 Drop & Roll
Designed for use with wooden balls, children love the addictive nature and sound of this station. Repetitive play allows children to master a new skill and make connections in the brain building confidence.
*Mini Sprogs Package*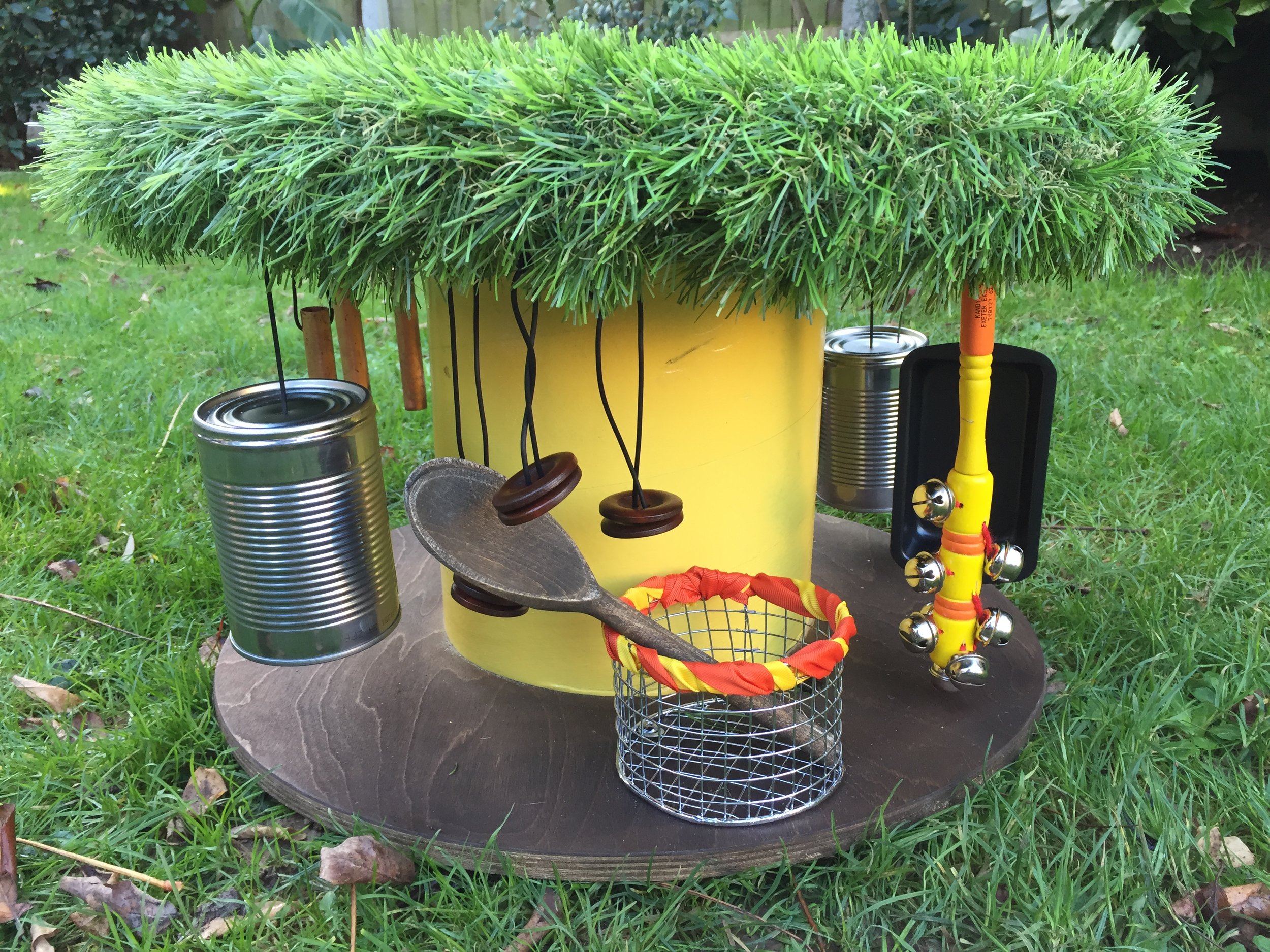 Clink & Clank
This mini music station contains copper chimes, bells, cans and more…ear plugs at the ready!
*Mini Sprogs Package*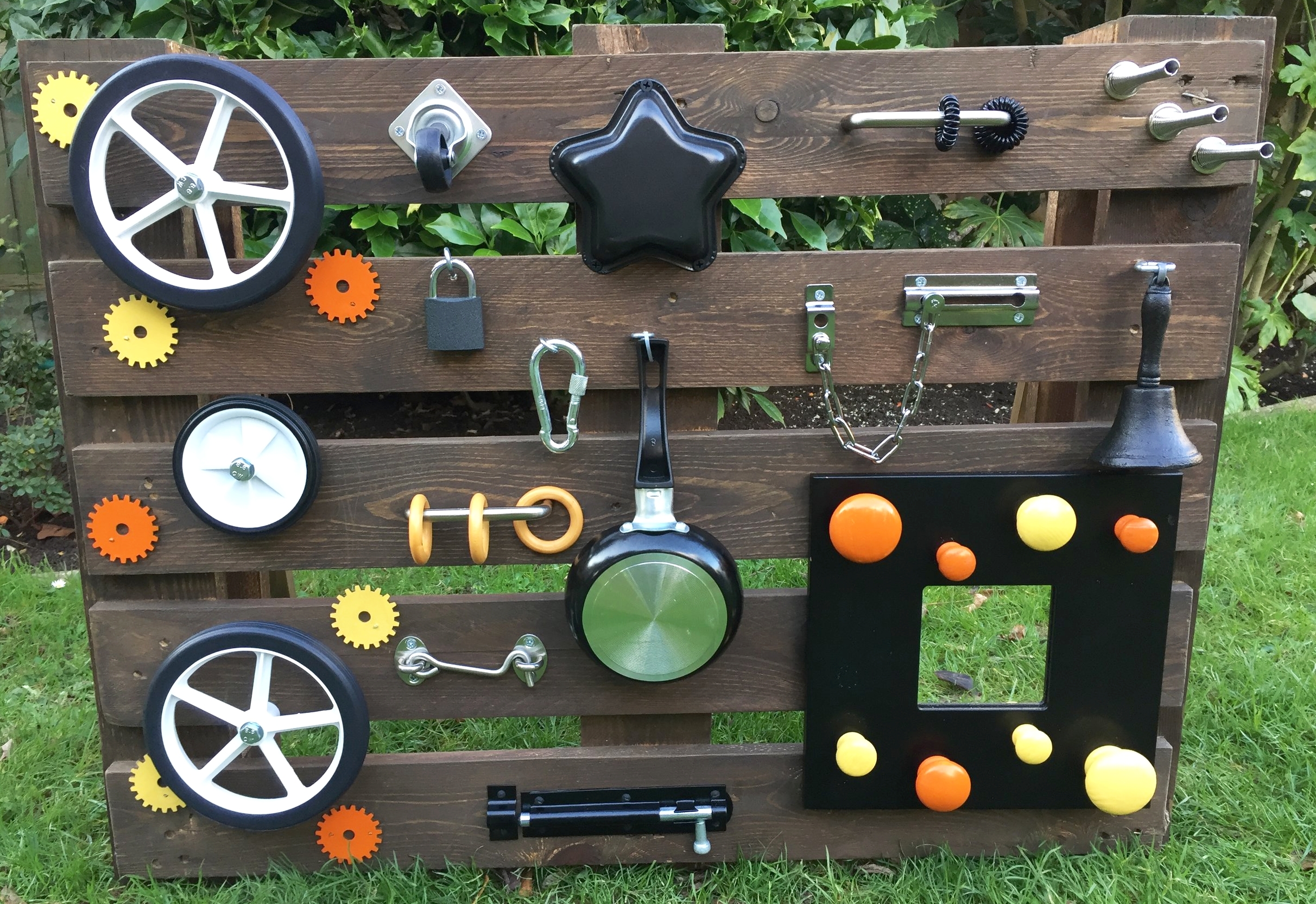 Mini Nuts & Bolts
Wheels, springs and bells! The Mini Nuts & Bolts station will keep little ones entertained and promote fine motor skills working with the locks and chains. Perfect for mini sprogs sittting or standing.
*Mini Sprogs Package*